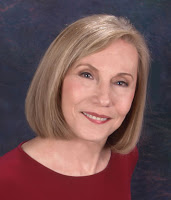 Welcome! Let me start by saying that I'm a long-time (I'm talking decades here!) cookbook author and food writer. I've actually been enthralled with reading cookbooks since I was about nine, and the idea that I've been able to spend my whole adult life creating them still boggles my mind. I get to play with food and words—my two great passions—every day! As a result, you'll find a mix of (always tested) recipes, how-tos on cookbook and recipe writing, occasional personal stories, and even posts on publishing trends and spotlights on my own and other favorite cookbooks.
Special How-to Info on Writing a Cookbook
If you share my early dream of writing cookbooks (or you just love reading cookbooks), you'll be especially interested in my how-to articles and insights to help aspiring authors along the way. And if you have any specific follow-up questions, ask them right in the comments section of my blog posts. I always try to answer promptly and provide useful info if I can. For a list of useful how-to stories on my site, see the Articles page. (For info on my writing and culinary background, see my Bio page.)
Enjoying and Using My Work
Everything on this site is copyright protected. Like most writers and food photographers, I spend a lot of time and money creating my work. I am happy to post material for viewers to come look at and enjoy, but please do not borrow any content without obtaining permission. If you wish to republish a recipe, by law, you need to rewrite the text and recipe instructions in your own words, credit the recipe to me, and link back to it on my site. Should you wish to contact me, open the Contact tab on the right side of the navigation bar across the top.