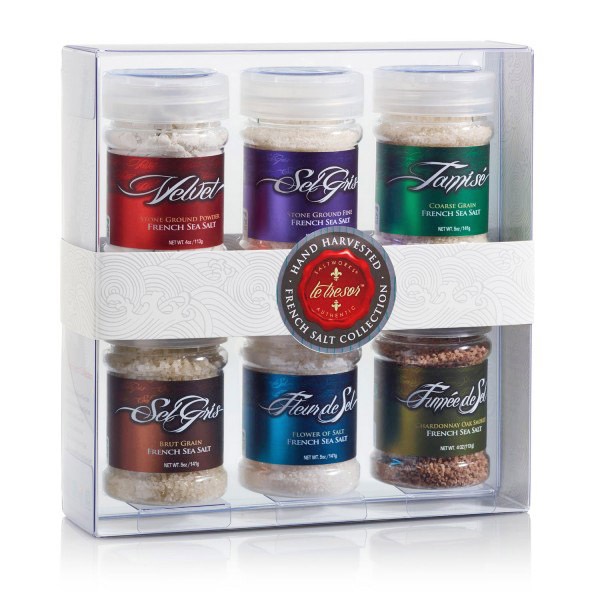 Have you ever noticed that people often give gifts they'd secretly like to receive? I do this myself, though I didn't realize it for many years. I haven't tried to break the habit because it seems to work fine to give other people food items I either want or already have and like.  Most cooks  especially appreciate gourmet seasonings, handy utensils and other foodie gifts that are a splurge they might not buy for themselves.
Of course, gifts for foodies are the biggest hits when they're in sync with recipients' tastes and needs: No cheese boards for the lactose intolerant. No nut crackers for those allergic to nuts or regular bread products for the gluten-intolerant. No copper bowl and wire whisk for the harried or those already sold on the power and convenience of their Kitchenaid mixers.
Here are some foodie gifts I'm either giving or have given in the past, from inexpensive stocking stuffers to substantial presents. Of course, if you're looking for gifts for foodies, do consider giving a cookbook–perhaps one of mine!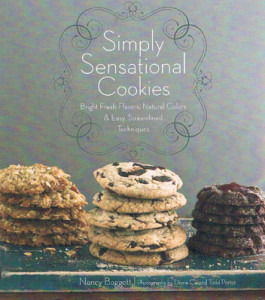 My award-nominated Simply Sensational Cookies is pictured at right, and my Kneadlessly Simple bread book is shown below. For a foodie interested in cutting-edge flavors and hot trends, do consider giving my 80-recipe 70 color photo work, The Art of Cooking with Lavender.  It has been getting rave reviews.
Gourmet Sea Salts and Artisan Flavored Salts—These currently trendy seasonings (shown at the top) come in a myriad of earthy colors and surprising flavors, from smoked (using all kinds of wood), herbal, spice, citrus, hot pepper and even black truffle-scented. (Save this last very exotic, pricey one for the really serious gourmet on your list.) Except for recipients with unusually refined and sensitive palates, the smoked, herbed and spiced salts may be the best bets. Some of the "mild" varieties are appealing primarily for their look and texture—less discriminating gourmets may find that they basically taste, well, like salt!
Fancy bottles of salt usually cost around $10 each; more modestly packaged choices run less. Sampler "sets" cost from around $30 for three or four different salts to over $100 for several dozen varieties. I've been happier with small sets or picking out individual choices and creating my own sets. The larger collections tend to include some samples that just aren't that interesting. There are many vendors, but you can start with SaltTraders here or The Salt Works here.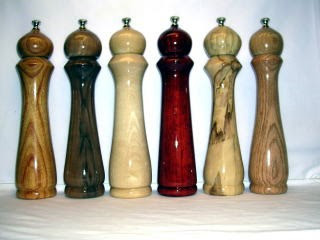 Pepper Grinder—Anybody with even a single gourmet bone in his or her body will be pleased with a sturdy, attractive, functional pepper grinder. Fresh ground pepper is such a good way to zip up dishes, most foodies like to have several—at least one for the stove, one on the dining table, plus a couple more for special peppercorn blends. (Speaking of which, consider supplying several interesting blends along with the grinder.) Quality pepper mills, including a battery-operated version, can be had for well under $50. Check out the following Chow story for a reader discussion of models.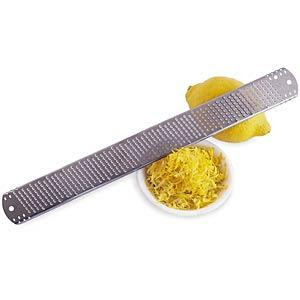 Microplane Graters & Rock Salt Shavers—A microplane grater is an ideal stocking stuffer for any foodie who doesn't already have one. These rasp-shaped graters can zest citrus and grate chocolate and cheese much more efficiently than old-fashioned box graters and zesters. The gourmet interested in trying out gourmet rock salts will appreciate a microplane salt shaver, too. The graters come with or without easy-grip handles and are in the $15 to $20 range at many cookware departments and shops. I find the models with handles easier to use.

Enameled Cast Iron Dutch Oven—A quality enamel-coated, cast-iron Dutch oven makes a great gift for so many reasons: It goes from stove-top to oven or table readily. It's perfect for making soups, stews, pot roasts, cobblers, and, the latest rage, no-knead breads. (If you know the cook wants to use it for breads, click here and here to choose the right size and other important features. (And consider including a copy of my popular  Kneadlessly Simple, no-knead yeast bread book with the pot. It enables even beginners to make crusty, artisan-quality breads, like mine shown in the pic, with ease.)
Some enameled Dutch ovens can run $150-$200, but there are other much more economical options. Both the very heavy Tramontina 3 1/2-quart Cast Iron Dutch Oven (sold on-line by WalMart here) and the Lodge Enameled 3-quart (sold by Amazon here) are attractive and well made and come in under $50. Note that for baking at temps above about 400 degrees F, the phenolic knobs on these will have to be unscrewed and replaced with an inexpensive metal knob from a hardware store.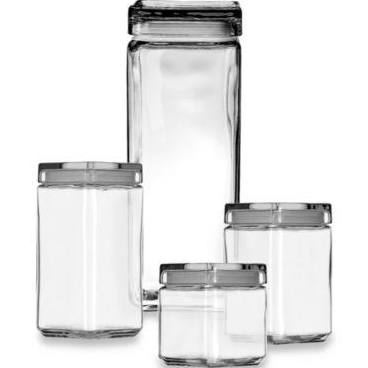 Decorative Glass or Acrylic Canister Sets—While these are nice to give as is, I like to fill them with all kinds of homemade mixes: bars-in-jars here, my minstrone soup mix here; homemade bread kits; spiced cocoa and mulled wine mixes, etc. The contents can be used right away and, afterwards, the containers can serve as attractive countertop storage jars. Canisters are available in boxed sets in the kitchenware sections at numerous department and discount stores, but can also sometimes be purchased individually in craft and kitchen shops, plus, of course, on-line.  They tend to be popular with holiday shoppers, so don't wait to the last minute to look for these.  The ones shown are from Anchor Hocking and are sold at Bed, Bath and Beyond and other major retailers.
Stylish French Tableware and Linens–Of course, well-known stores like Williams-Sonoma and Sur la Table carry imported French, Italian and other imported tableware, but if you like to support small concerns, here's one with lots of beautiful culinary-related merchandise and European charm.  Lavender Blue, in Cazenovia, NY, is worth a visit, but has a wide selection of unusual table linens its friendly buyers hand-selected in Provence that can be purchased online.  I'm proud to say they also carry my lavender cookbook, as well as locally-grown culinary lavender to use in the recipes. Did you know that floral flavors such as lavender are predicted to be the top food trend for 2018 by Whole Foods?