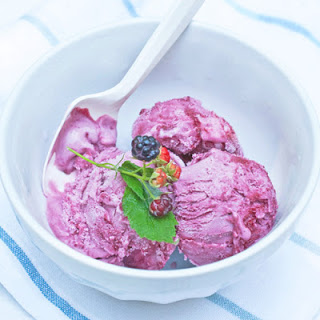 One of the really fun aspects of blogging is to try to predict which topics and pics are going to be a hit with you, my readers. With each new post I eagerly await your feedback (yes, it's true!), and though I'm a little better at anticipating your responses than in the beginning, I'm still often amazed at what subjects fly high or miss the mark. (Tip: All of the pics shown here are from very popular 2012 posts.)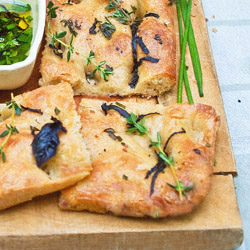 Several long-time editors of food publications have assured me that they don't have all the answers either. One summed it up this way, "Yes, I know the annual cookie feature is going to be widely read, but why was the bran muffin story big? I almost didn't run it!"
Still, in an effort to gain insights, at the beginning of each year I check back over the last 12 months to see what posts got the most look-sees. As in the past, some of your top 2012 faves were NOT what I was expecting. In fact, they elicited a stunned, scratch-my-head "What?!"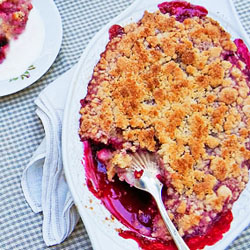 To see what I mean, stop and really look at the following list of the Kitchenlane 2012 top ten posts as measured by page views. (Note that the story that garnered the most reader comments, but not the most traffic, was "Getting To Yes on Foodgawker and Tastespotting." The pic at left is the first one of mine Tastespotting ever ran.) The remaining most popular blog posts are presented below hotlinked and in random order, and I'm betting, that like me, you will not correctly guess which one came in first.
Party Panache with Parmesan Wafers
Secrets to Successful Food Blogging (Interview with Dianne Jacob)


Ultimate One-Bowl Chocolate Chip Cookies
The Presentation Power of the Pedestal Plate, Plus a Lavender Buttercream Frosting
The Best-Ever Raspberry Ripple Ice Cream
How to Make Your Own Wild Violet Decorating Sugar
A Fine New "Kneadless" Crusty Pot Bread, Plus a Beautiful Baking Pot
Did you guess that the "ultimate" chocolate chip cookie story was the year's biggest draw? It wasn't! Maybe the fresh blueberry muffins, or "best-ever" raspberry ripple ice cream? Not them either!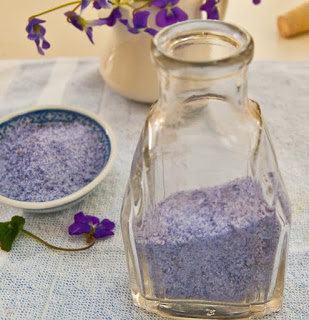 Nope, the winner was: How to use pedestal plates to show off desserts and how to make a lavender buttercream frosting. Yes, really! And close behind it … how to make a naturally colorful decorating sugar with wild violets! If you did think either of these was the top draw, please tell me in the comments, along with how you made your pick. Actually, I'd love to hear the rationale behind whatever topic you thought was first.
What do I make of such quirky choices? Maybe they simply indicate that you're intrigued by something fresh and a little different. Or that you just like flowers! Or that you adore the color purple!
What I do know for sure is that these results underscore the risks of being ruled by statistics. One might conclude from them that my readers are mostly dedicated pastry decorators! But I am certain (and some of the other top picks suggest it) that that is not the case. Perhaps the only safe conclusion: Your preferences are always complicated, interesting, and, yes, a little off the wall!
So now, I'm enthusiastically embarking on my 2013 blogging journey. I know it will be full of feedback surprises, which I will have fun with throughout the year. Please know that I am so happy to have you along for the Kitchenlane ride. Happy New Year to each and every one of you.