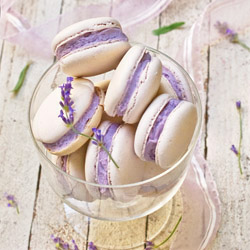 A Facebook friend just asked her followers what 2012 accomplishments they were most proud of, a poignant question I'd never thought to ask myself before. Because it immediately focused my attention on highlights and successes, it set a positive, upbeat tone for the new year. It also provided me an opportunity to reflect and pat myself on the back, a feel-good exercise I'm certain benefits the psyche.
So, I hope you'll now take a moment to bask in the glow of your own achievements of the past year. One person told me that just holding on to his job in a tough working environment was a major coup. Another said that dealing effectively with a difficult boss made her proud. Your successes don't have to be professional–personal triumphs such as adjusting to widowhood, or just keeping the house tidier or getting more exercise (the latter two are goals I'm setting for the coming year) are just fine. And please do share your proudest moments in the comments section below; other readers, including me, will be inspired.
To help put you in a sharing mood, here are my answers. As you'll see, 2012 was an exceptionally gratifying year for me professionally. I know I've been lucky and am very grateful.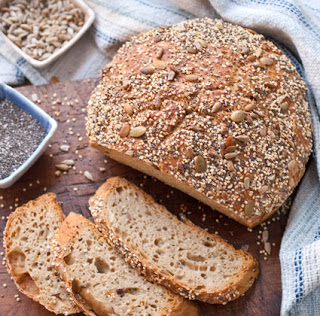 Number 1: Early in 2012 I set a goal to improve my food photos. I felt that they didn't do justice to my blog recipes and writing and determined to learn and practice until my pics actually enhanced my posts. The effort took a lot of hours over a number of months; the how-to process is detailed in a popular post here. I used the acceptance/rejection rate of submissions to Foodgawker and Tastespotting as benchmarks, and went from zero acceptances to a third, to eventually about half submitted being selected for publication. Yes, there's still room for improvement, but the progress is clear to me in the baked goods pics included here. Knowing my images are much more appealing now is both gratifying and empowering! (The seeded bread at right is posted here. And the raspberry crumb cobbler below is here.)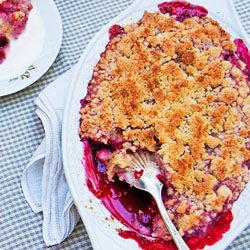 Number 2: I'd been considering trying to produce a cookbook trailer for my new book and a short how-to video for Kitchenlane for quite a while, but finally gathered my courage and hired a local university videography student to work with me on them this past summer. We learned a huge amount through trial and error and eventually created products that have been well received by many viewers and several pros. (More videos are already in progress.) Amazon.com, which is very selective these days, posted our book trailer on its page featuring my new cookbook. Besides being pleased with what we accomplished, I'm proud of stepping out of my comfort zone and trying something new.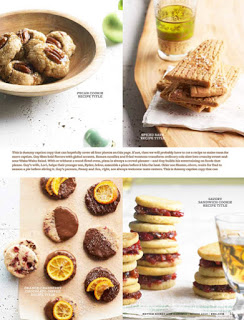 Number 3: Successfully seeing my large cookbook through several intense years of recipe development, then a complex production, and finally through the publication and promotion stages was a major accomplishment, even though I've been through the process with a number of books before. I was particularly thrilled that Simply Sensational Cookies made a number of holiday "Best Cookbooks" lists and that some of my cookie recipes were featured in the December issue of Better Homes and Gardens (shown at right). I'd been wanting to write a story for that iconic magazine my whole professional life, so this was a huge thrill.
So, there you have it. Now it's your turn to celebrate your accomplishments and toot your own horn. What better way to rev up for and ring in a brand new year!