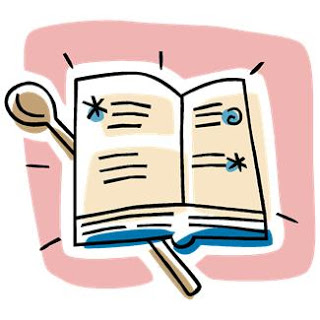 Even though it's my birthday, I'm feeling a bit peevish. I'm huffy over the opening line of a just-published
Time
article ostensibly written to review the fall crop of cookbooks. Opines Joel Ozersky: "The truth about cookbooks is that you only need a few of them." Later, he disses my favorite genre again: "If you need a meatloaf recipe, any cookbook will do." Really?
At first I thought I might just be overly touchy. After all, cookbooks have been both my passion and work for decades. But then I mulled the author's comments further. IMHO they're almost as ridiculous as saying that you only need a few symphonies, or artworks, or plays to enjoy. Or that if you want to read a novel, any one will do. Really?
The point missed is that cookbooks are both art form and fascinating social history documents. As a group, they capture for posterity what people are eating and what they think about food in a particular time and culture. They also convey expertise and unique personal visions and they celebrate a universal human experience—gathering with others to nourish the body and refresh the soul. I think the world needs a rich variety of cookbooks, whatever their currently print/digital morphing form turns out to be.
I say Ozersky's piece is ostensibly written to enlighten us on the latest batch of cookbooks because he mentions only three recently published titles, and one just happens to be authored by his good friend Rachel Ray. (He also discloses that he blogs on her site.) Almost as unhelpful as the Ray plug is the one for a $49.95 chi-chi chef tome by Rene Redzepi of Noma in Copenhagen. I don't have a thing against Chef Redsepi or Rachel Ray, but I can immediately think of ten current titles—say Dorie Greenspan's Around My French Table, or Shauna Ahern's Gluten-Free Girl and the Chef, or Ken Albala's The Lost Art of Real Cooking for starters—that could and probably should be mentioned instead or as well.
So what about it? Am I'm being too prickly about this? Is it really true, as Ozersky suggests, that there's no need for more than a basic book,"that tells you what goes into potpie," and maybe a couple "for specialty fields like Moroccan or barbecue….?" Really? And if you only need a couple basics, how can it possibly make sense to opt for the Chef Redzepi book featured anyway?
Seems to me this is closed-minded and a clear path to limiting life's pleasures. What do you think?
PS–Another of Ozersky's quotes I gotta disagree with: "Julia Child's
Mastering the Art of French Cooking
, a classic by anybody's measure, is chockfull of dishes no one eats anymore." Really? Everyone one I know who's seen the "Julie and Julia" movie has told me of rushing home and cooking from her book. (And drinking some good French red wine, too!) I just recently posted a memorable
red wine beef pot roast
inspired by her classic Boeuf Bourguignon recipe; truly it's the best I've ever made. And aren't pastry chefs everywhere still selling out of their creme brulee, croissants, and tarte Tatin?