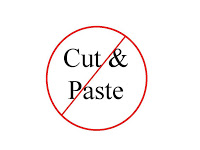 Almost every living food writer whose work is on the Internet (and maybe some dead ones raised by the ruckus) now knows that Cook's Source, a for-profit publication, has been caught plagiarizing a story from a writer named Monica Gaudio.
Here's a recap in case you're just back from Mars: Noting her "three decades" in the business, Judith Griggs, managing editor of Cook's Source, responded last week to Gaudio's complaint about her material being used without permission or payment. The editor's e-mail was insulting, provocative, and laughably inappropriate; it may in fact endlessly travel the Internet as the most astonishing written example of hubris ever! Among other things, Griggs said: …. But honestly Monica, the web is considered "public domain" and you should be happy we just didn't "lift" your whole article and put someone else's name on it! It happens a lot, clearly more than you are aware of, especially on college campuses, and the workplace. If you took offence and are unhappy, I am sorry, but you as a professional should know that the article we used written by you was in very bad need of editing, and is much better now than was originally. Now it will work well for your portfolio. For that reason, I have a bit of a difficult time with your requests for monetary gain, albeit for such a fine (and very wealthy!) institution. We put some time into rewrites, you should compensate me! I never charge young writers for advice or rewriting poorly written pieces, and have many who write for me… ALWAYS for free!" What you may not have heard yet is the second, more important chapter of the story: Cook's Source had been treating all material—text, recipes, and photos—posted on the web as "public domain," for some time. A well-researched piece posted by Ed Champion, The Cook's Source Scandal: How a Magazine Profits on Theft, uncovered that Cook's Source has plagiarized from so many places that I almost feel lacking to find myself left out. Besides Gaudio, the Food Network website, the Simply Recipes, and Behind the Curtain websites, and author Linda Stradley have all had their intellectual property "borrowed" by Cook's Source. I'm betting more victims will emerge. I'm also betting that this sort of thievery is fairly common.
This has started me thinking about what steps, besides depending on the old copyright symbol, I might take to protect my work (and bottom line). Like many writers, I already receive daily Google alert hits on my name, book titles, and other key topics. (You already utilize this free feature, don't you?) But now I'm going to devote a half-hour each week to running some easy-to-use anti-plagiarism software as well. (If I had a staff, I'd delegate the task and search more extensively—as I hope those with big, better-known sites already do.)
I plan to begin with my oldest stories posted and concentrate on features containing not only text but recipes and photos. As veteran food bloggers already know, these packages are particularly juicy targets because they take not only lots of time to produce, but money to test the recipe and make a photogenic version, plus more money and time to buy props, style, shoot, and photoshop the image.
I've already found four anti-plagiarism tools to employ—no doubt there are numerous other handy ones, too. The first, called copyscape, checks for any matches to material on your URL that might be out there on the Internet. I gather that teachers and professors have been using the next two tools, both text checkers, to help keep students honest for years. (These will be handy for those without their own dedicated site.) The third, a photo checker, is new but looks promising, especially if your site is heavily trafficked and is known for great pics. (If your shots usually just illustrate recipes, you'll probably have better luck merely hunting for the recipe text they accompany.)http://www.copyscape.com/ My thanks go to Casey at www.goodfoodstories for putting me on to this great free anti-plagiarism software. Just paste in your URL, and copyscape will go off and sear

ch the blogosphere for matches to your content. Seems like any website owner who worries about being ripped off should use this periodically. Copyscape even has banners and notices you can paste on your site announcing that your material is protected by this software to ward off thieves. http://www.dustball.com/cs/plagiarism.checker/For searches of a full article or large chunks of text this simple, but powerful checker works well. I pasted in a recipe for my High Summer Blackberry-Plum Sorbet. Within seconds, the search hits directed me back to my blog post, as well as to another site hosted by a pastry chef blogger. The author had definitely not copied any of my material, but did happen to use some similar directions and ingredients—obviously, these had triggered the checker's hit. The "match" strongly suggests that this checker will find even text altered to cover a "borrower's" tracks. http://www.plagiarismchecker.com/This software lets you check excerpts of up to 32 words just by entering them into a small field. (It will automatically lop off extra words, so you don't need to count them.) It then searches the web and alerts you with a list of potential matches to follow up and evaluate for yourself. It provides the option of delivering in the form of regular Google alerts, if desired. The site also offers a beta version of a program allowing input of a whole URL to check, but it just generated error messages when I tried to do a search on mine—too bad! http://www.tineye.com/Up until recently the best advice for protecting photos (other than watermarking) seemed to be, if you don't want 'em plagiarized, don't put 'em on the Web—anywhere, ever! But now there's some new, free software that does image searches, and it will likely become more and more effective as the database of pics grows. It's easy to use; just upload your image and click "start." (It didn't find the image I tried.) So what if the software does uncover instances of your work being used without permission? Try to (calmly) contact the site rep to find out the story right away. I say calmly because last year when a Google alert led me to one of my food features appearing under another person's by-line, I discovered that the editor had purchased the rights to use my piece from a third party. Unlike Judith Griggs, this editor was quite chagrined and apologetic. So was the third party, a client who claimed my story was inadvertently bundled with some material her organization did have the right to sell.
One last suggestion: If you find yourself in Monica Guadio's position, likewise consider putting out the word to your content-provider colleagues so they can see if they've been victimized, too. Such sharing of info can help ensure that at least the sites that make their living by routinely plagiarizing material are quickly outed and meet the fate of Cook's Source.PS: Two links you may want to check out for different takes and useful info; the second article was written by Elise Bauer, whose site, Simply Recipes, coincidentally, was a Cook's Source victim:
http://diannej.com/blog/2010/11/5-lessons-about-stealing-recipes-and-web-justice http://foodblogalliance.com/2008/08/how-to-deal-with-copyright-theft.php
PPS: Assuming this story hasn't turned you off from working with food editors forever, you may find the following feature of interest.
http://www.kitchenlane.com/2009/10/what-food-editors-are-still-looking-for.html