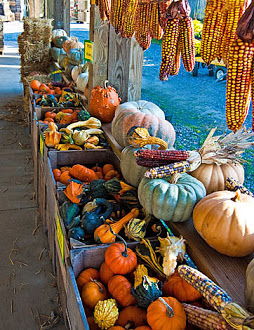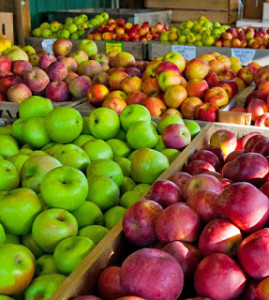 Autumn is a beautiful, sherry-wine kind of season in America. The air smells nutty-sweet, and both the bounty and the light are burnished with bronze. Right now bins and baskets are brimming, as farmers across our vast land harvest and display their wares. Where I live the celebration of a fruitful season is in full swing.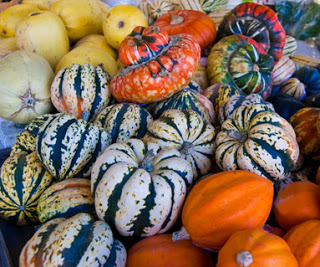 If you haven't yet ventured out to take advantage of what our local growers and orchards are now offering, I hope these images will tempt you. I'm sure their produce is every bit as seductive as what's here in Maryland. Please go forth and enjoy!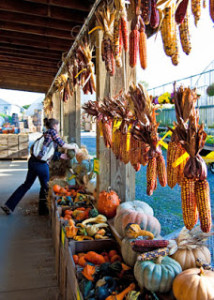 In case you live in central Maryland and are curious, all these pics were taken yesterday at Frank's Produce (410- 799-4566), near Columbia, on 6686 Old Waterloo Rd. in Elkridge. It's open seven days a week through fall and also sells plants and flowers. The selection of local and regional apples is particularly impressive–usually between 12 and 15 kinds.
For a delicious pumpkin quick bread, click here. For my favorite apple crisp, go here.