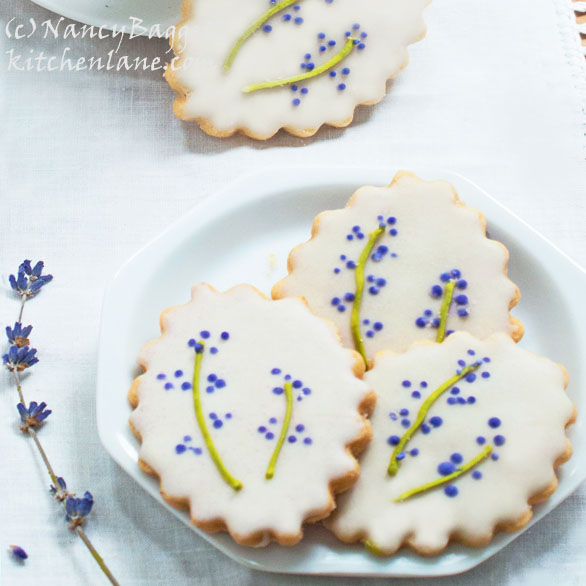 This summer I spent a glorious five days in Washington State visiting and taking photographs at lavender farms. (And learning more about my favorite herb, of course.) As you can see from the lavender images here, this perennial herb grows amazingly well there and the scenery was spectacular. Each lavender farm my husband and I visited had its own unique vistas and charm. Some featured whole fields planted in a single bright purple variety of lavender; others mixed pink and white lavender or other flowers for a stunning intermingled or ribboned effect. (For more lavender pics and recipes, check out my visit to Deep Creek Lavender Farm in Western Maryland here.)
Perhaps because the popular Sequim Lavender Festival was about to start in a few days, every farm we went to in that area seemed ready for and happy to see visitors. The staffs let us wander about and enjoy the grounds at our own pace. And they were friendly and proud to talk about their offerings. Most had a few strategically placed benches or chairs that invited us and other guests to relax and bask in the amazing fragrance and color all around us.
At one point I stopped snapping pics long enough to admire the view while sitting under some trees at Purple Haze (the farm pictured at the very top). And after I'd gathered up the lavender I  cut at Creekside Lavender (above), my husband Charlie came and relaxed a bit in that same rocker. The sun felt good because it was a cool, breezy day.
Incidentally, the owners of Creekside (aka The Lavender Connection) are particularly welcoming to military families and veterans. Because Charlie had served, we were allowed to harvest that pretty bouquet  you see on the rocking chair for free!  The lavender in that picture with the rocker is called Royal Velvet. It is not only a riveting purple-blue but has a graceful sweeping growth habit. (And it's also good for culinary use.)
Unlike most lavender farms in France, many of the Washington State lavender farmers grow varieties called angustifolias, which are specifically selected for and suited to culinary purposes. So, of course, I stocked up! The pink lavenders, such as the one shown above, have a sweet spiciness that mingles beautifully in baked goods and desserts, though I'm sorry to say it's hard obtain dried pink lavender buds unless you make special arrangements with a grower. But many of the farm gift shops do sell purple lavender culinary blends and a few have single variety packets of culinary buds as well. Tip: If you visit a lavender farm or shop in the U.S. or Canada, explain that you want a culinary variety, and the staff will point you toward the right kind.
In fact, for those interested mainly in lavender for baking and cooking (like me!), American lavender farms offer much more than the better-known growers in Provence, whose plants are chosen mainly to produce essential oil for the cosmetics industry. Yes, I was enthralled with my visit to Washington State lavender growers, and every time I look through my pics, I long to be back there again.  (Already, we are thinking about when we can schedule another trip.) In the meantime, I quell my yearning by getting out my stash of culinary buds and recapturing the scent and unique citrus-spice flavor in a dish or baked good.
BTW, if you are now thinking you'd like to visit, too, do check with some farms to find out when their lavender will actually be blooming (usually late June to early August).  And for a quiet, peaceful, leisurely tour with lots of good photo opportunities, plan to go a week or so before the actual lavender festival begins. Thousands and thousands of enthusiasts show up during festival days.

Lavender Sugar Cookies
After being immersed in lavender so deeply, I was inspired to use the dried culinary lavender buds I'd bought to create some artful-looking lavender tea cookies when I returned home. I decorated one batch with little piped lavender sprigs, and with only minimal piping skills you can do the same. But if you're in a hurry, or can't pipe at all, decorate just by icing, then quickly sprinkling a little purple garnishing sugar over top as you see at the bottom right. In case you've not tasted lavender before, its flavor is citrusy and spicy, and, depending on the variety, also has hints of rosemary, mint, and lemon balm. It is just terrific in these cookies.
For a super-simple icing:
Simply stir together 2 cups powdered sugar, scant ⅛ teaspoon lavender extract or vanilla extract, ¼ teaspoon light corn syrup and enough water to produce a spreadable, slightly thin consistency, then spread it on with a table knife. If you have or want to make
lavender syrup
, use it in place of the water. (If you object to corn syrup you can leave it out, but it does improve spread-ability and gives the icing a little gloss.) Or go to my
lavender royal icing recipe here
.
Cut out the cookies in whatever shapes you like. I chose ruffled-edge oval cutters, which I thought seemed a little special and would help dress up the cookies for an afternoon tea table.
Serves:
about 30 to 35 2¾- to 3¼-inch cookies
Ingredients
3 cups all-purpose white flour
¾ teaspoon baking powder
½ teaspoon salt
¼ cup granulated sugar, plus ⅔ cup granulated sugar
1½ to 2 tablespoons dried culinary lavender buds
1 cup (2 sticks) unsalted butter, slightly softened
1 large egg
1 tablespoon whole or low-fat milk
2 teaspoons vanilla extract
¼ teaspoon lemon extract, or lavender extract (or substitute ½ teaspoon grated fresh lemon zest)
Assorted colored sugar or sprinkles, preferably synthetic-dye free brand, optional
Instructions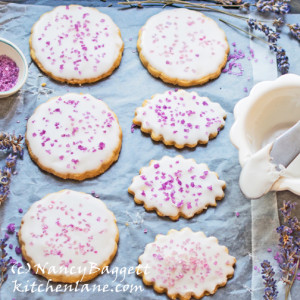 In a large bowl, thoroughly stir together flour, baking powder, and salt. Combine ¼ cup sugar and the lavender in a food processor or mini food chopper. Process until the lavender is mostly ground, with some fine bits remaining, about 4 minutes. Stir the lavender-sugar mixture through a fine sieve into a mixer bowl, discarding any lavender bits in the sieve. Add the rest of the sugar and the butter to the mixer.
With the mixer on medium speed, beat until the mixture is very light and fluffy, about 2 minutes. Beat in egg, milk, vanilla, and lemon extract (if using) until very well blended and smooth. Gradually beat or stir flour mixture into butter mixture to form a smooth, slightly stiff dough. Let stand 5 to 10 minutes to firm up slightly.
Divide the dough in half. Place each portion between large sheets of wax paper or parchment. Roll out each portion a scant ¼-inch thick. Be sure the dough is evenly thick and check underside occasionally and smooth out any wrinkles. Stack the rolled portions (paper still attached) on a baking sheet. Refrigerate about 45 minutes or until cold and firm. (Or freeze for about 25 minutes to speed up chilling.)
Preheat the oven to 375 degrees F. Generously grease several large baking sheets or coat with nonstick spray. Working with one portion at a time and leaving remainder chilled, gently peel away, then pat one sheet of paper back into place. (This will make it easier to lift cookies from the paper later.) Peel off and discard second layer. Using assorted 2 ½-inch to 3-inch cutters (or as desired), cut out cookies. (If at any point the dough softens too much to handle easily, transfer the paper and cookies to a baking sheet, and refrigerate until firm again.)
Using a spatula, lift from wax paper and space about 1¼ inches apart on baking sheets. Re-roll any dough scraps. Continue cutting out cookies until all dough is used; if dough become too warm, refrigerate it briefly before continuing. If desired, sprinkle the cookies with colored sugar or sprinkles, patting down lightly, if desired.
Bake one pan at a time in upper third of oven 8 to 11 minutes or until cookies are lightly colored on top and slightly darker at edges. Turn around pan about halfway through baking if necessary to ensure even browning. Transfer pan to a cooling rack; let cookies firm up a minute or two. If toothpicks or spaghetti pieces were inserted to form hanging holes, carefully remove them now. Then, using a wide spatula, transfer cookies to racks and let cool thoroughly. Decorate previously undecorated cookies with icing, or glaze, if desired.
Store airtight for up to 2 weeks or freeze, airtight, for up to 2 months. Makes about 30 to 35 2¾- to 3¼-inch cookies (depending on the cutters used).
Notes
Tip: If you are new to making rolled, cut-out cookies,
my very popular Youtube video
showing the rolling out method described below will get you off to a good start. You'll turn out more attractive cookies with far less fuss and cleanup than is possible rolling dough the old-fashioned way, on a floured surface.
Tip: The recipe calls for butter; don't even think about substituting margarine. And for best flavor, use unsalted butter. (If you must use salted butter, cut the amount called for in the recipe to a scant ¼ teaspoon.)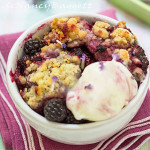 My raspberry-lavender cobbler is here.
Or check out my lavender buttercream frosting. You may also like my lavender-blackberry syrup recipe.